The BIG Pharmacy BIG MAD SALES is coming very soon! Get ready to take advantage of great deals from June 28 to July 3, 2022, online and offline, at a selection of 105 stores across Malaysia. More than 1000 products and many well-known people brands will be waiting for you, including Blackmores, BIO-LIFE, Kordel's, Vitahealth, Allergan, Brand'sand many more of your favorite products!
Looking for a good deal? With DISCOUNTS OF UP TO 90%, FLASH OFFERS starting at RM1, instant discounts up to RM25 and even 1 MILLION FREE OMEGA EGGS to give away! Additionally, you can enjoy reward vouchers worth more than RM3,000 and participate in a RM10 social media giveaway. So, keep reading to find out how you can take advantage of all these deals next time. CRAZY BIG SALES!



What to look for at BIG Pharmacy's BIG MAD SALES
Super Value Deals
Keep your eyes peeled for our amazing offers and promotions – you won't believe the incredible values ​​you can find! From medical products and supplements to daily necessities, you can grab them at the lowest price! But hurry – each member is limited to 3 units per purchase, while supplies last.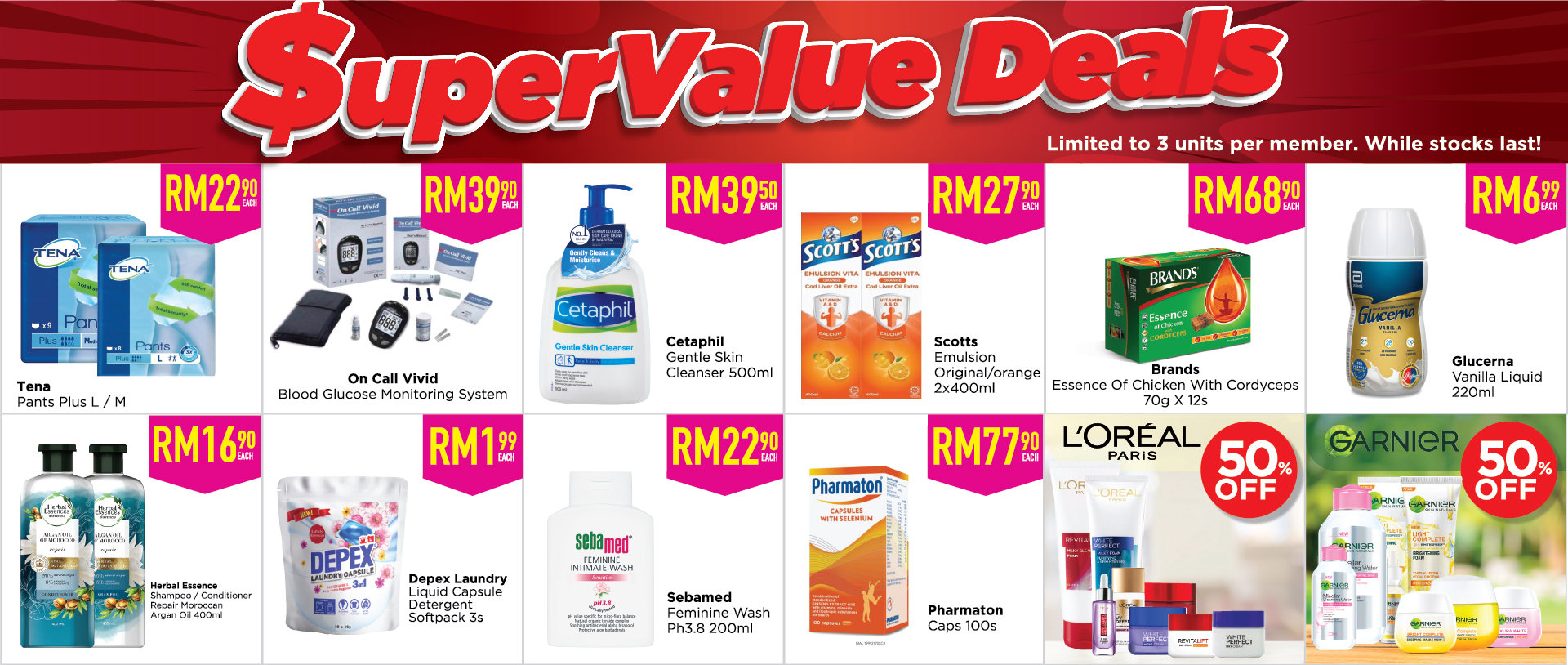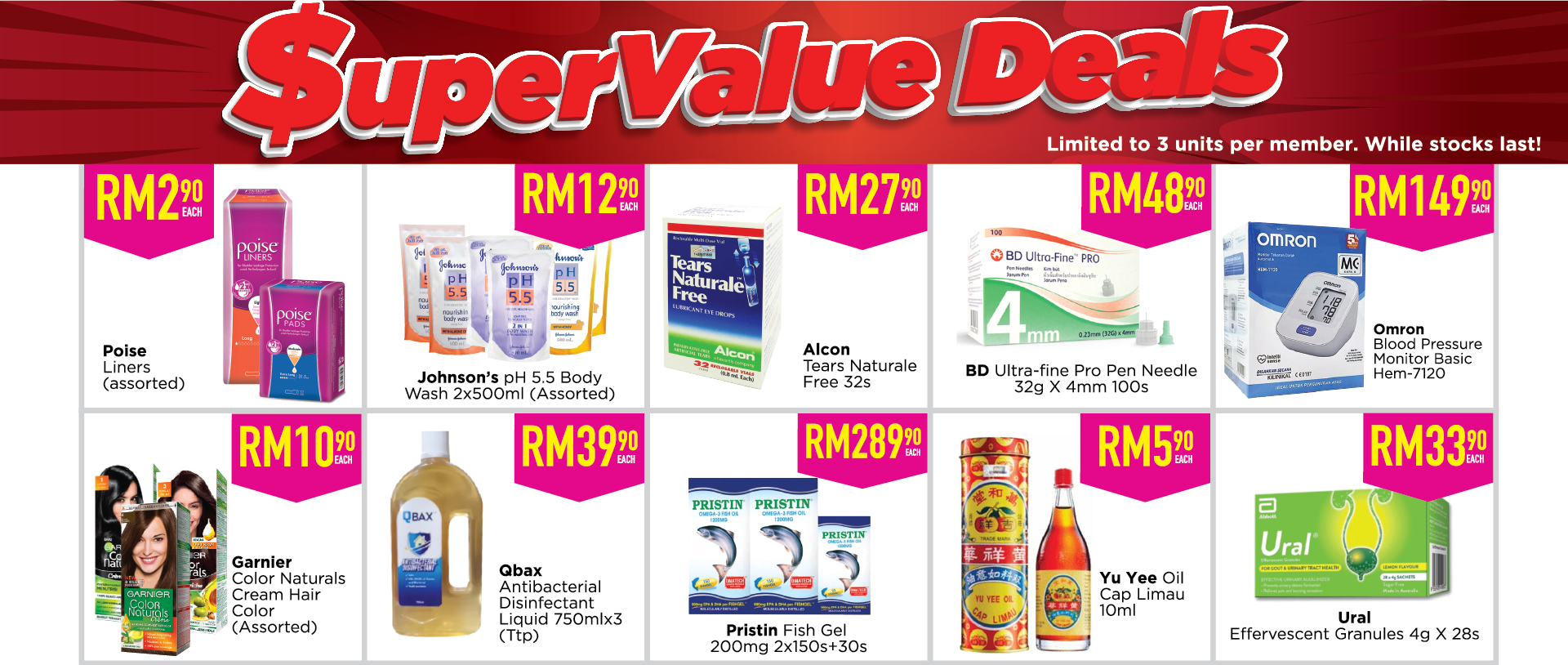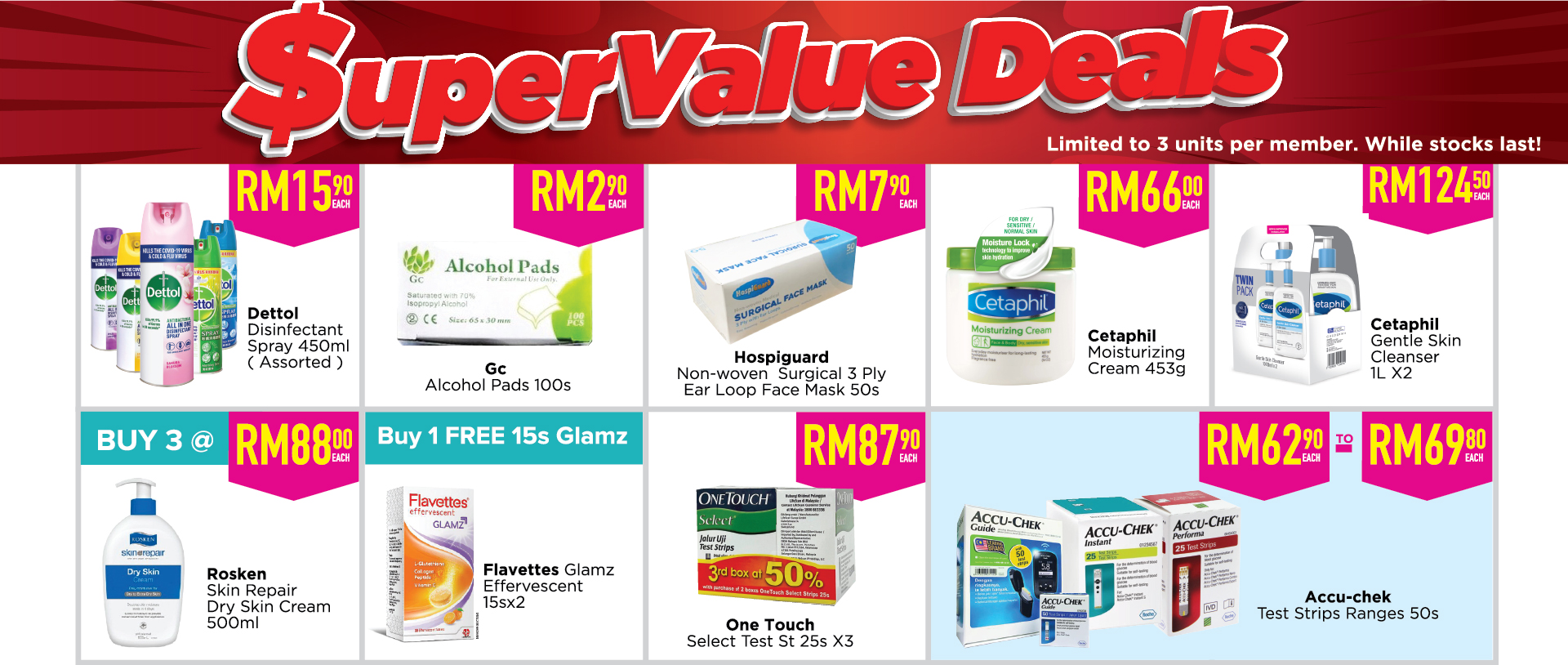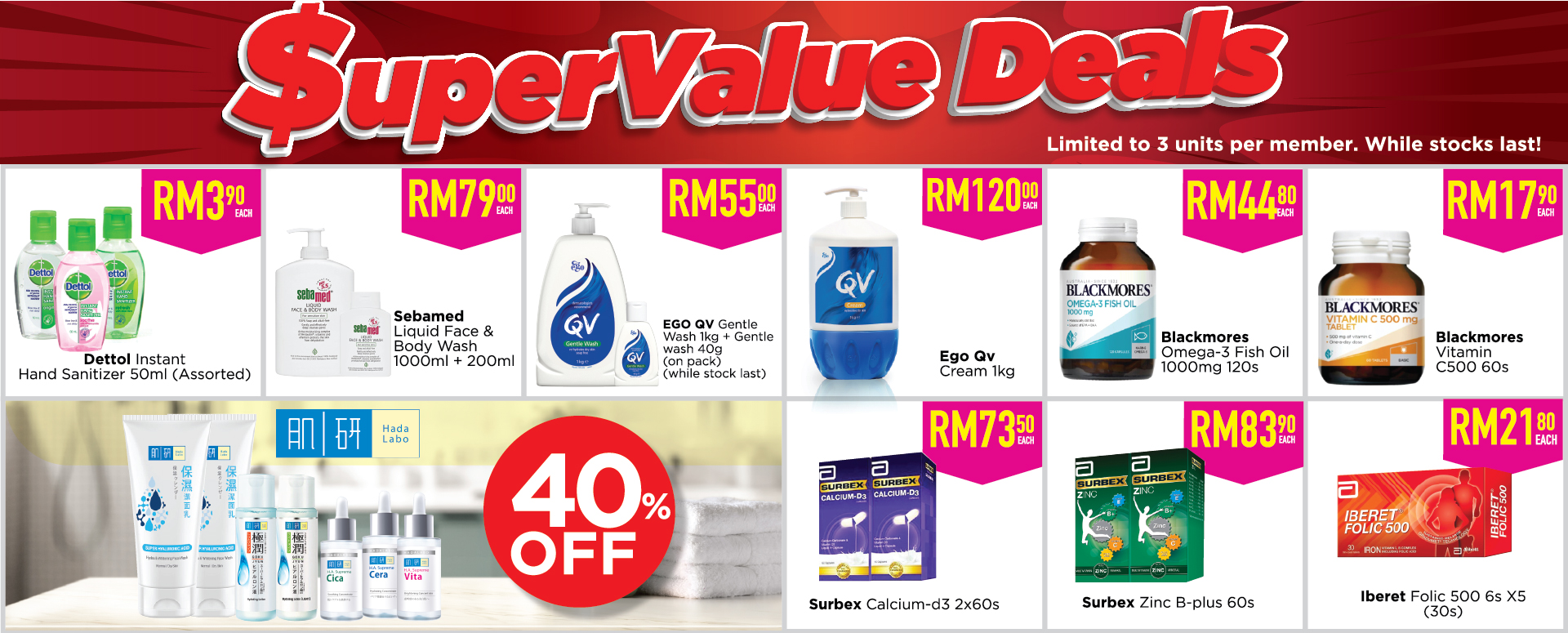 Limited Time Flash Deals
BIG MAD SALES Flash Deals dates are coming soon for a limited time and you're sure to find something you need at a great discount. So don't wait any longer, enjoy it while supplies last! Limited to 1 unit per item per member. Products available in flash deals include Milo 1kg, Brands Essence Of Chicken, Green Paradise Organic Quick Oats, Redoxon Triple Action Vitamin C 1000mg + D3 45s, Pantene Shampoo 340ml, Dettol Hand Soap Original 250ml x 3, Oral-B Classic 40 (M), Sensodyne Toothpaste 2 x 100g , Cetaphil Gentle Skin Cleanser 250ml, Tena Value Adult Diaper and much more.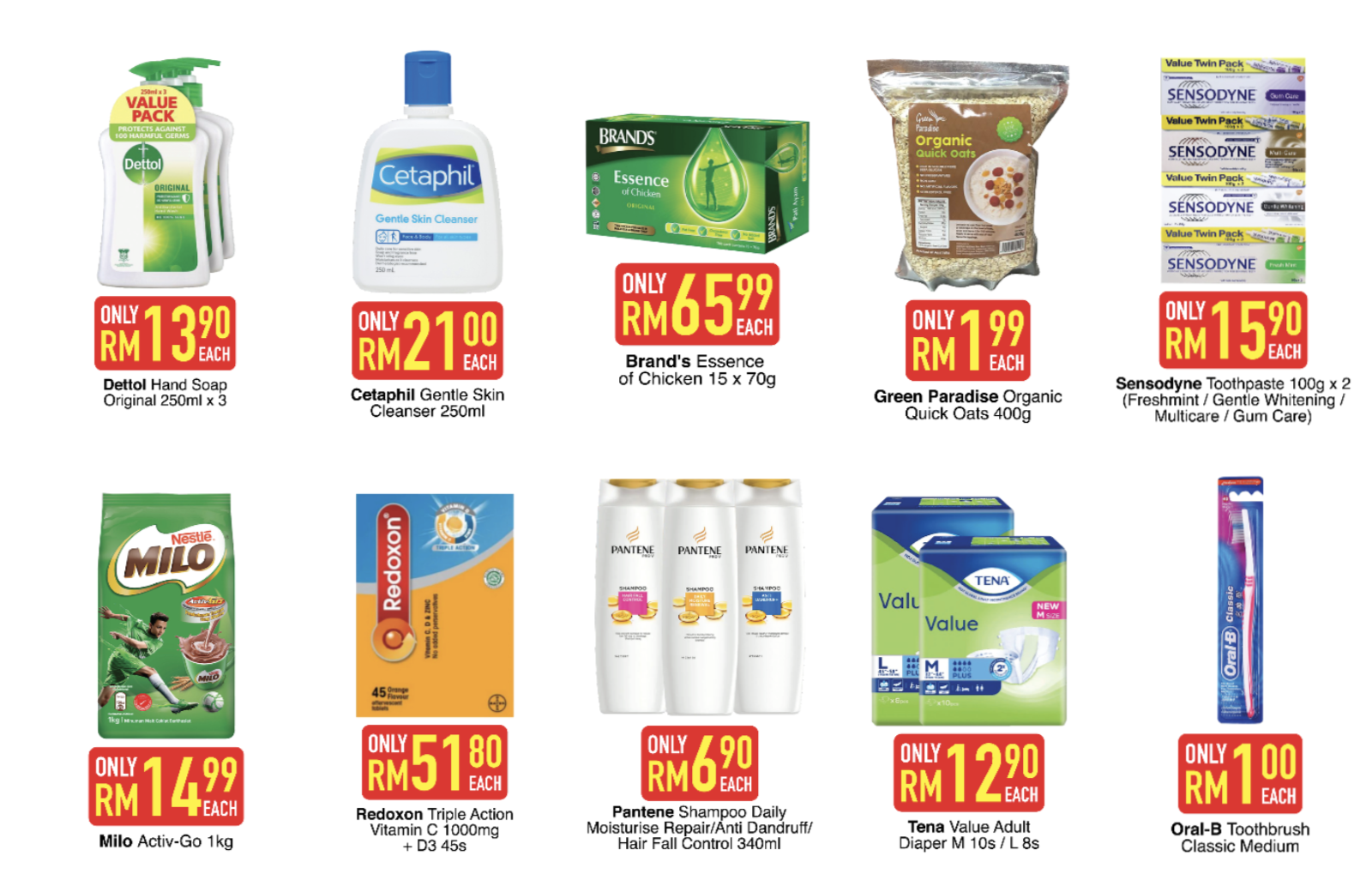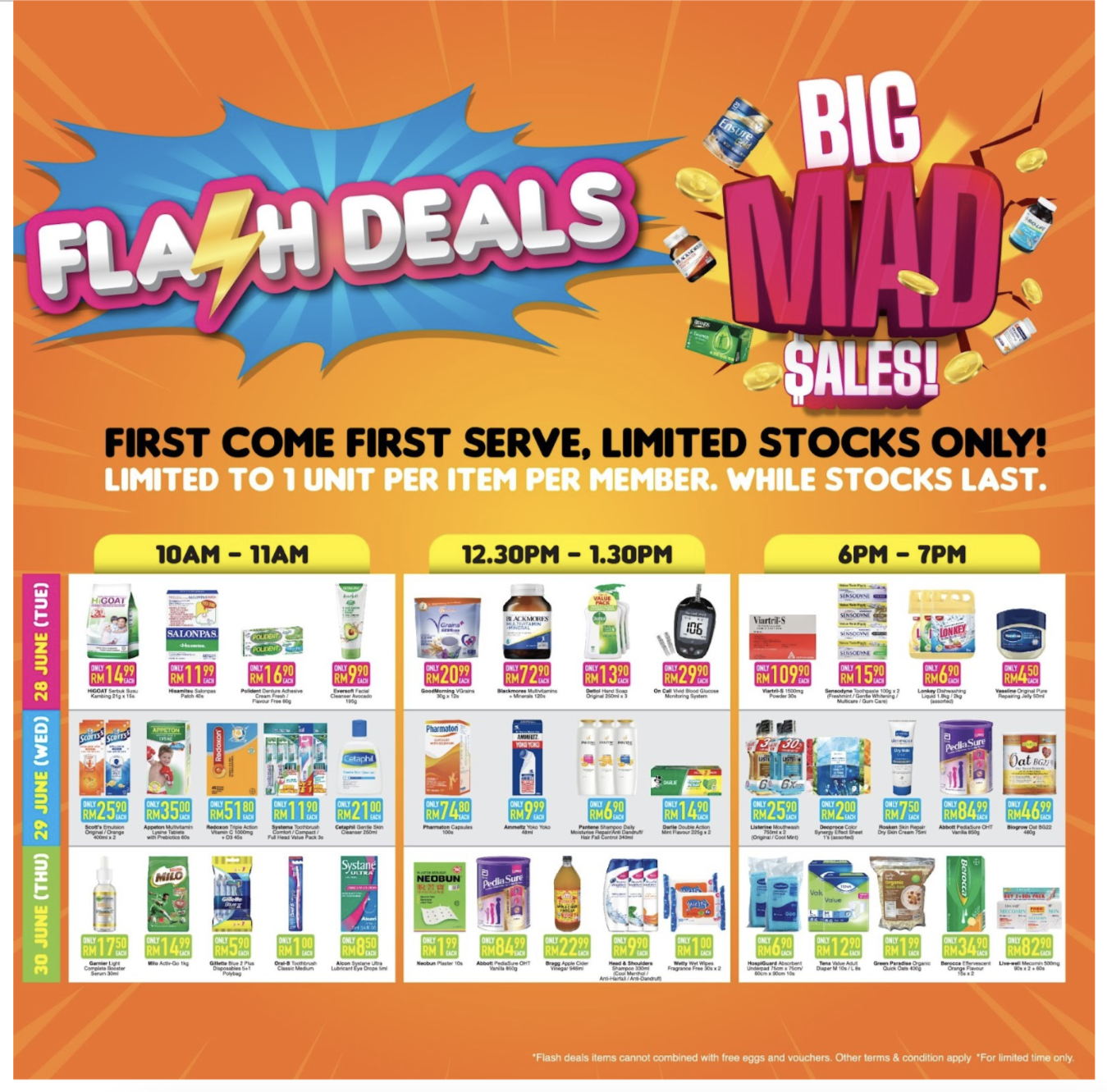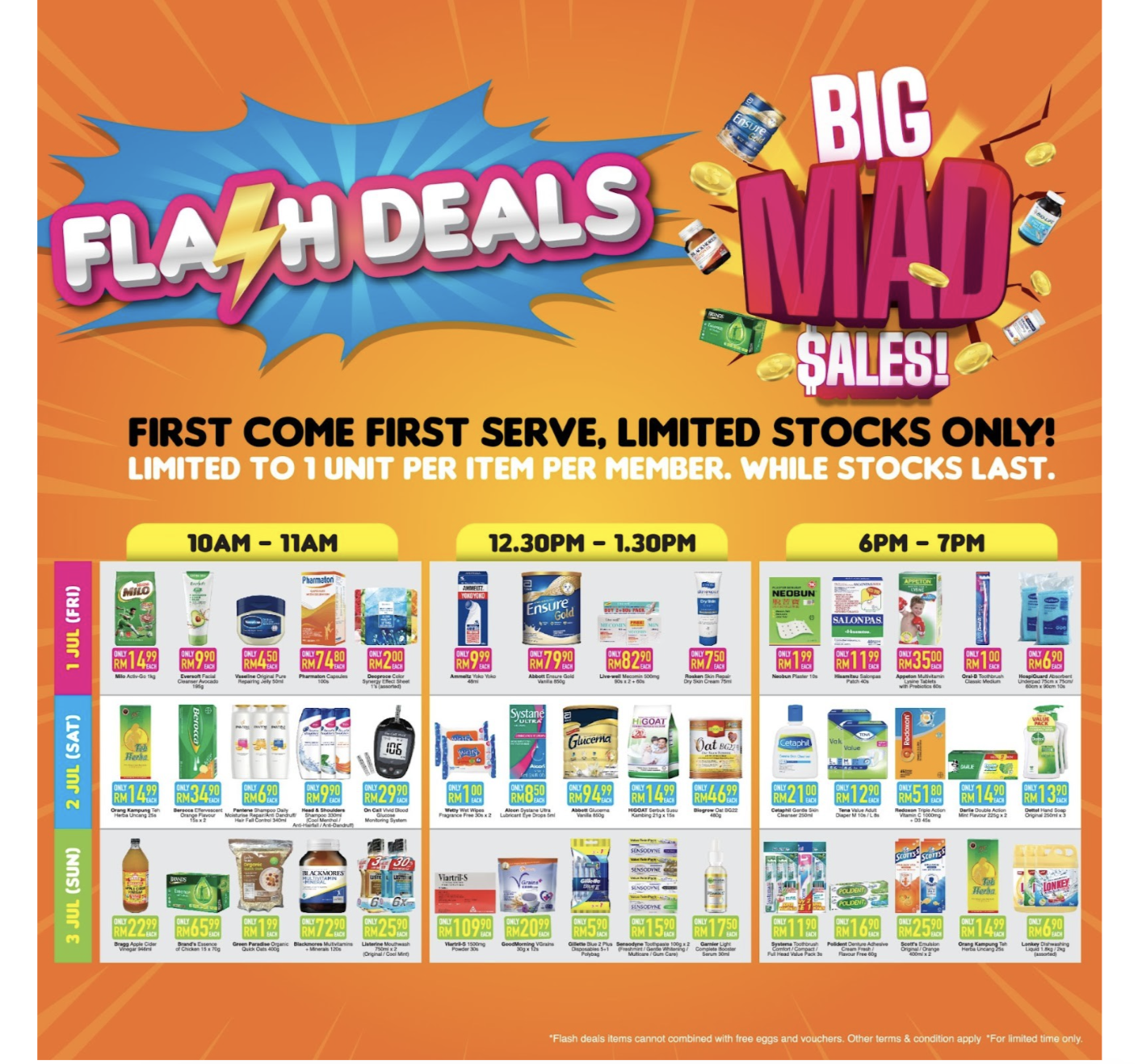 Gift with purchase- 1,000,000+ FREE OMEGA EGGS!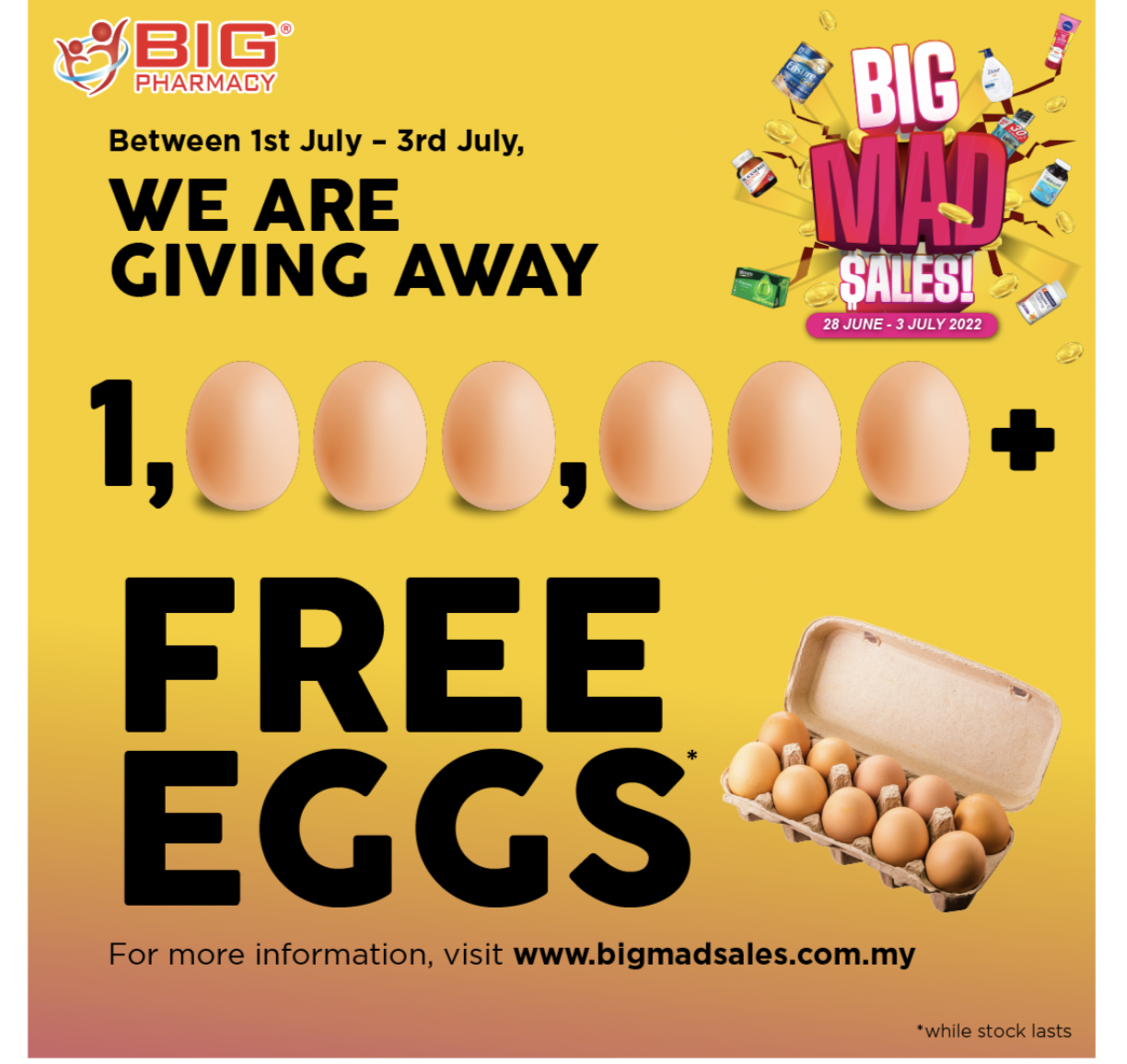 Who doesn't love free gifts? BIG Pharmacy is giving away over a million free OMEGA eggs during its BIG MAD SALES from July 1-3, 2022. All you need to do is spend a minimum of RM50 on a single receipt to qualify for your own tray, limited to 1 unit per customer. And that's not all ! You can also get other free gifts like kids face masks, tote bags, travel pouches and more when you buy select BIG Pharmacy brands. So, don't miss this amazing opportunity to get amazing freebies.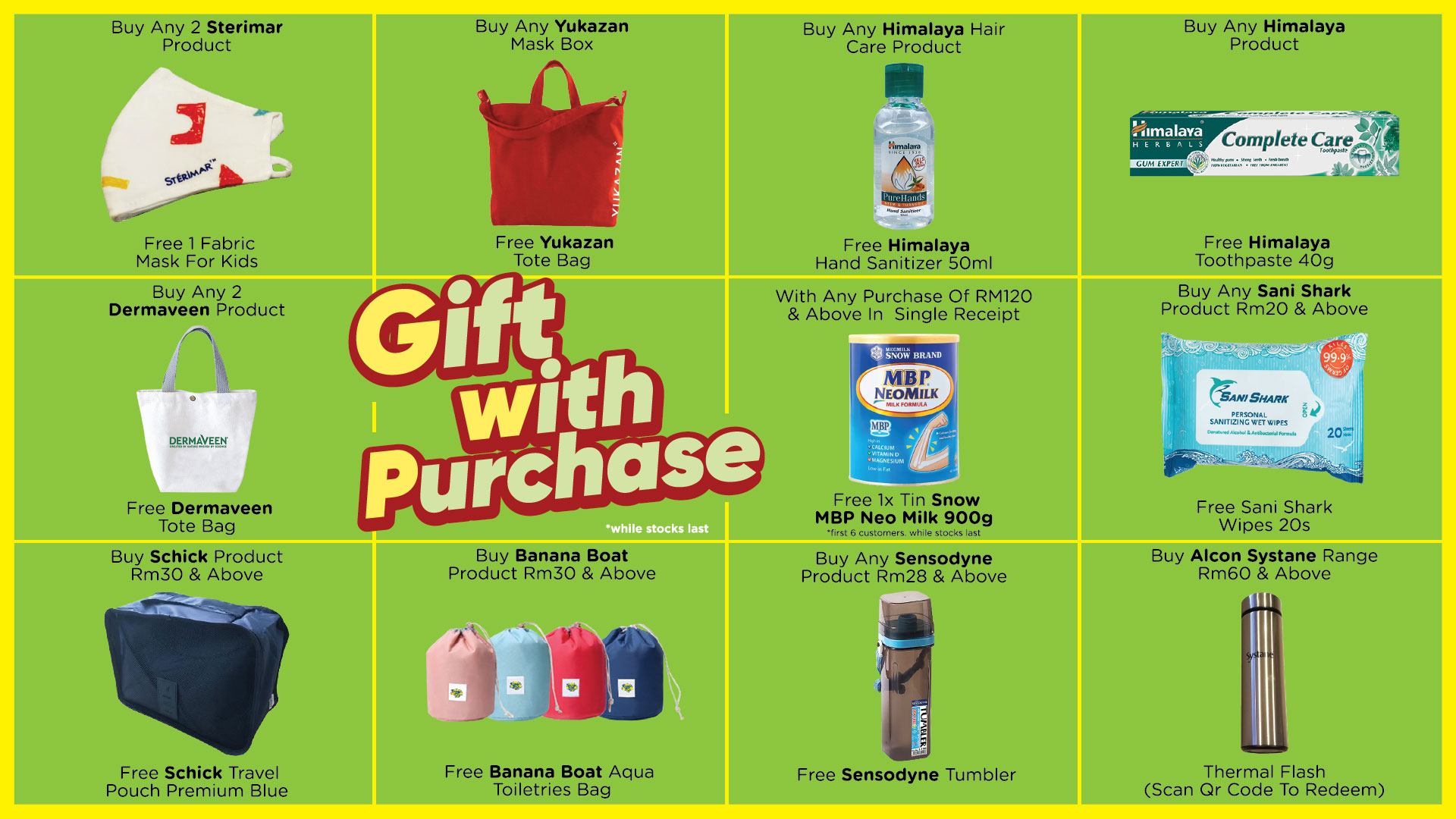 Purchase with purchase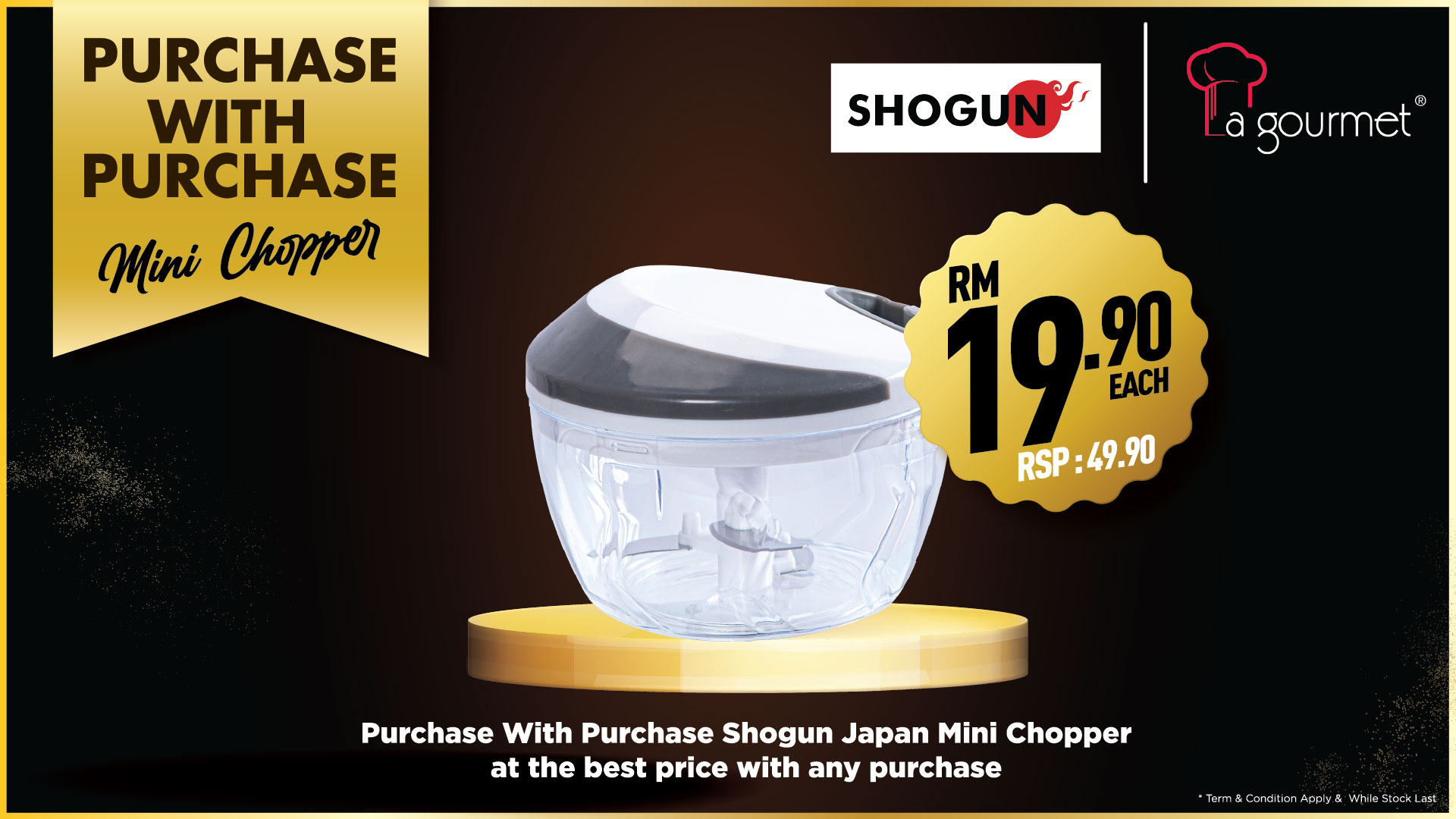 Looking for a kitchen upgrade that will make meal prep easier? Look no further than the Shogun Japan Mini Chopper! This amazing little device is available now for the unbeatable price of RM19.90 (RSP: RM49.90) with any purchase during the event period. Plus, during BIG MAD SALES, you can enjoy even more discounts of up to 90% on other products like supplements, sanitizers and more as part of the Buy with Buy promotion. . Hurry up and get yours today!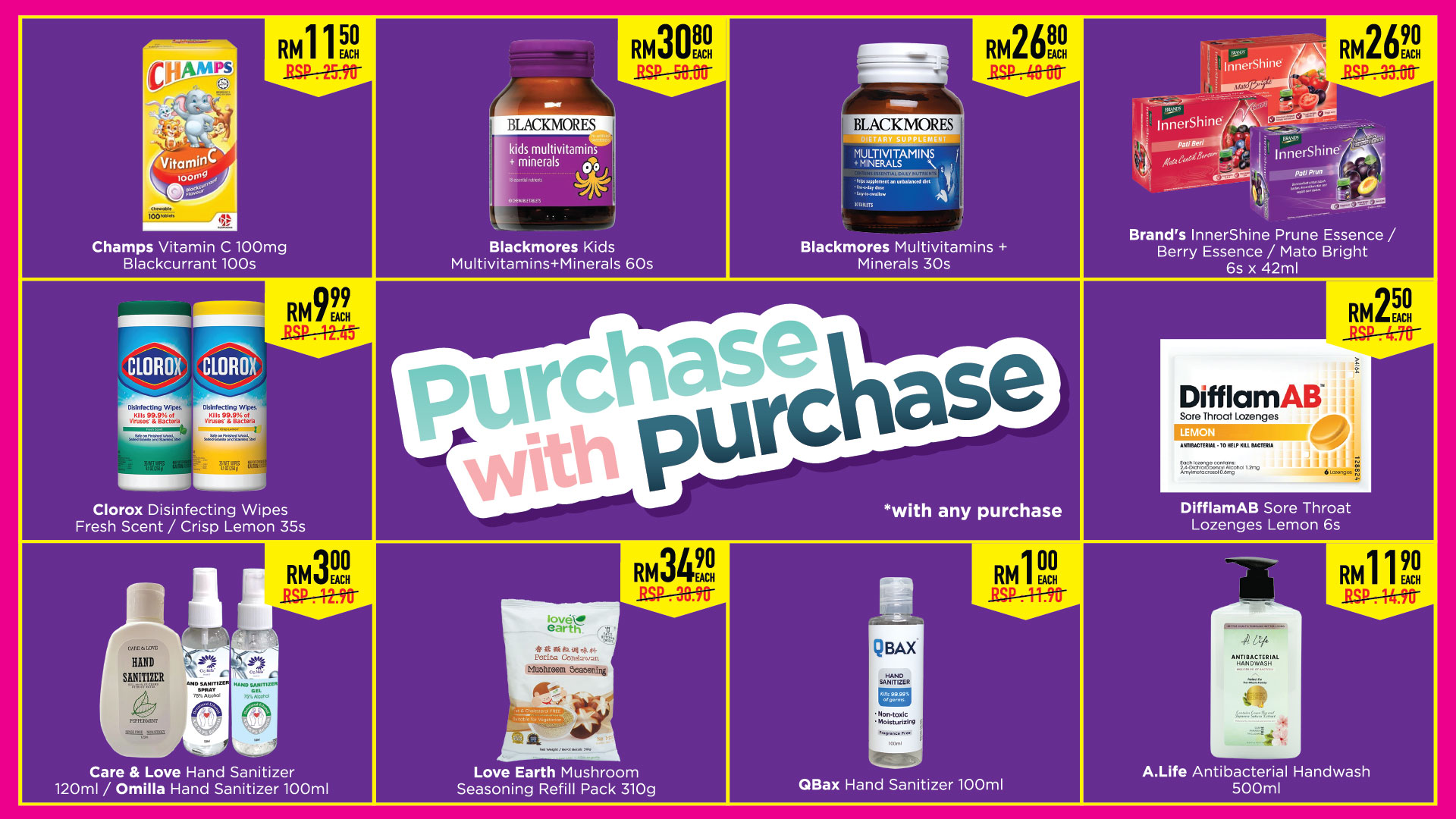 Book of Good Rewards discounts worth up to RM3000!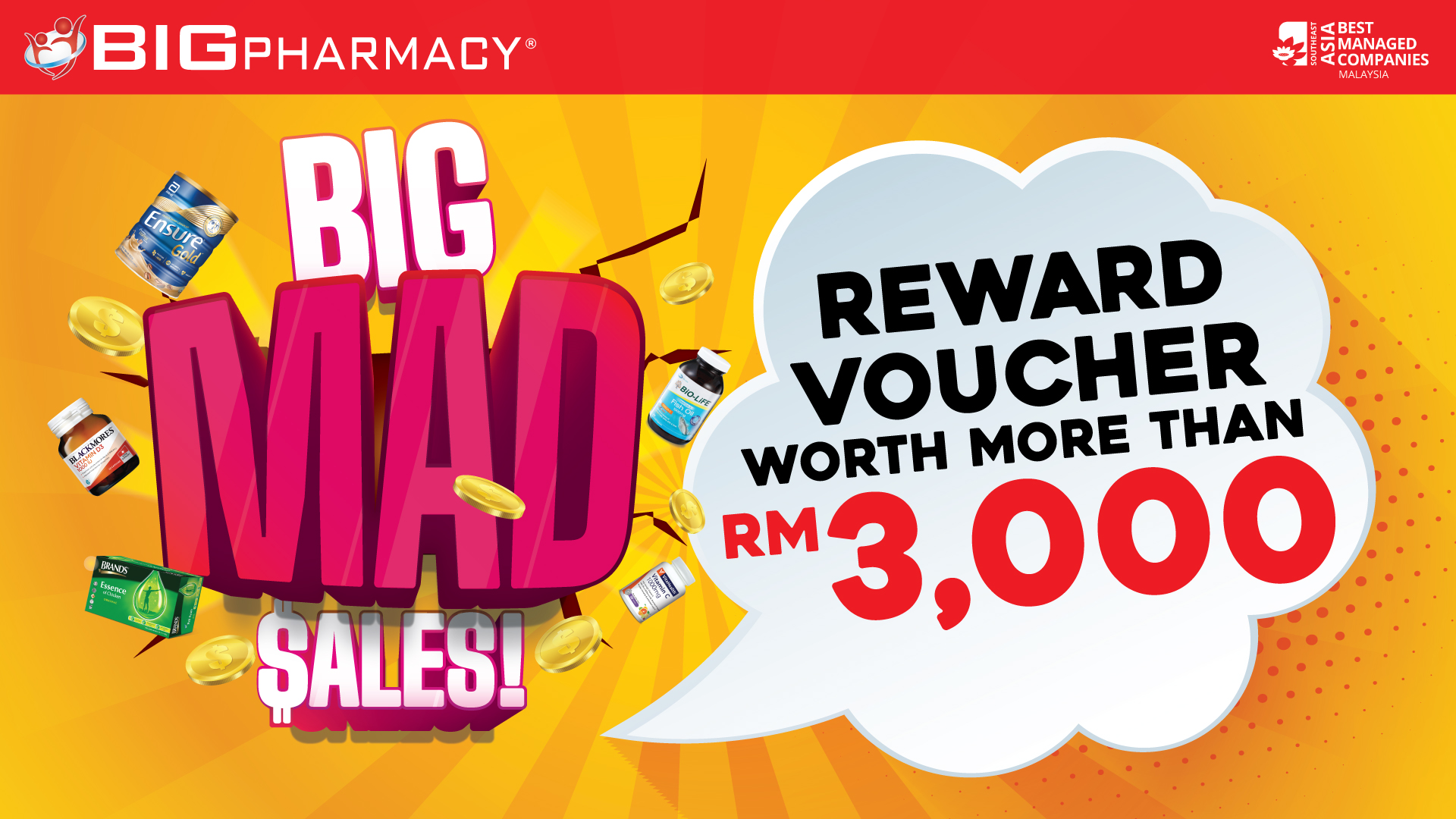 The Reward Voucher Boom Book is full of amazing discounts and discounts from over 25 different brands! Just buy the book for RM2.99 and enjoy discounts worth over RM3,000!
Here are some participating brands to watch out for: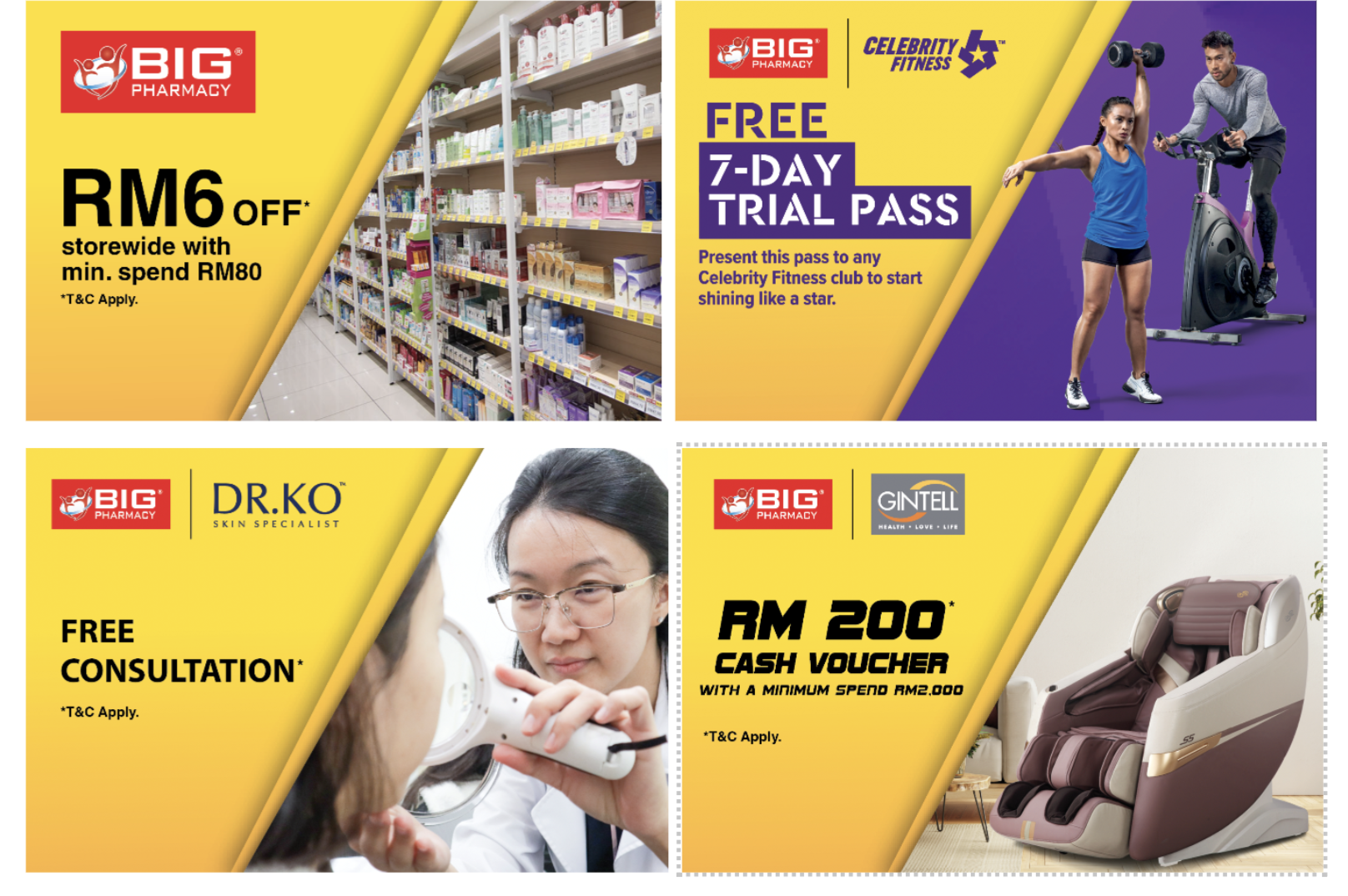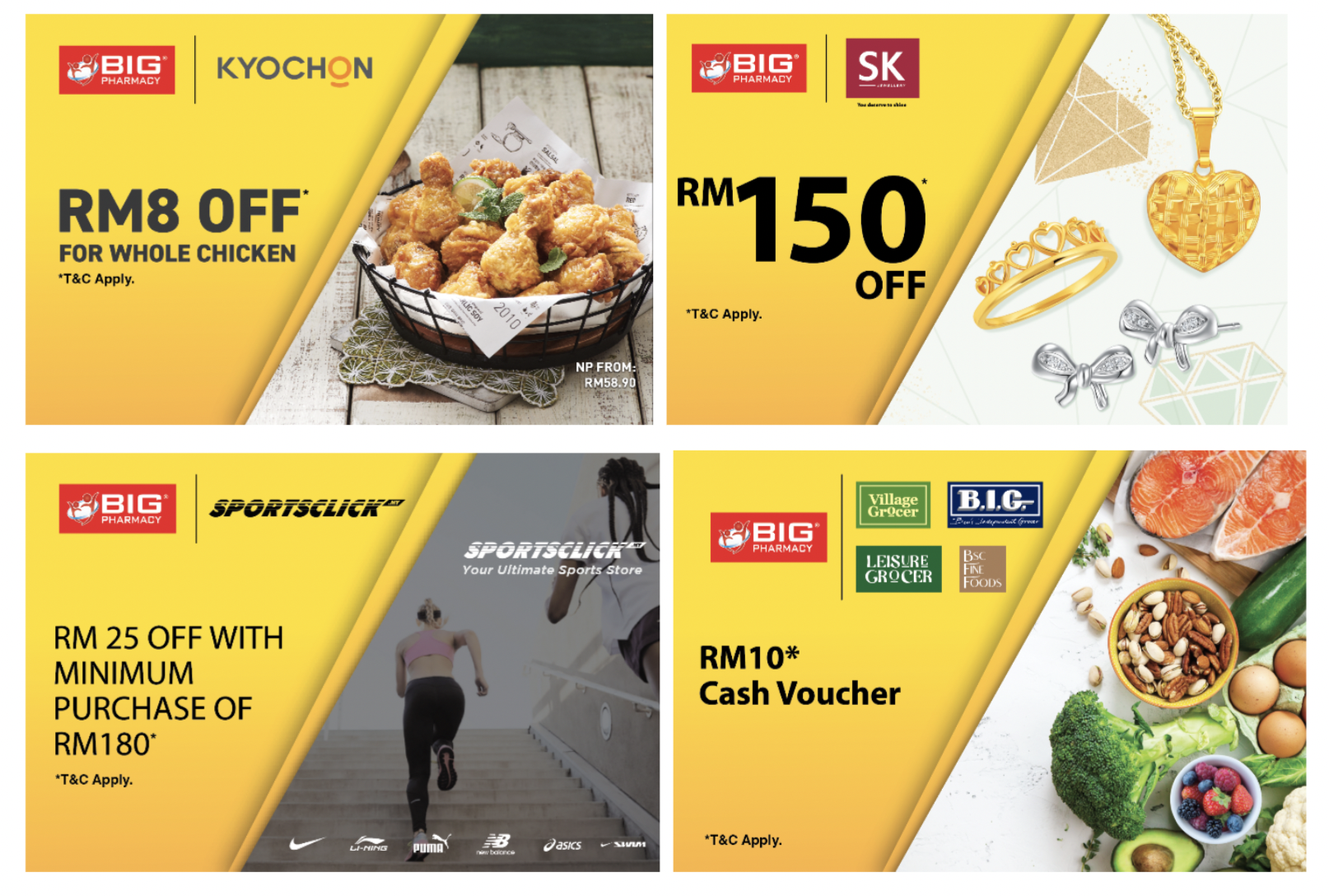 Instant discounts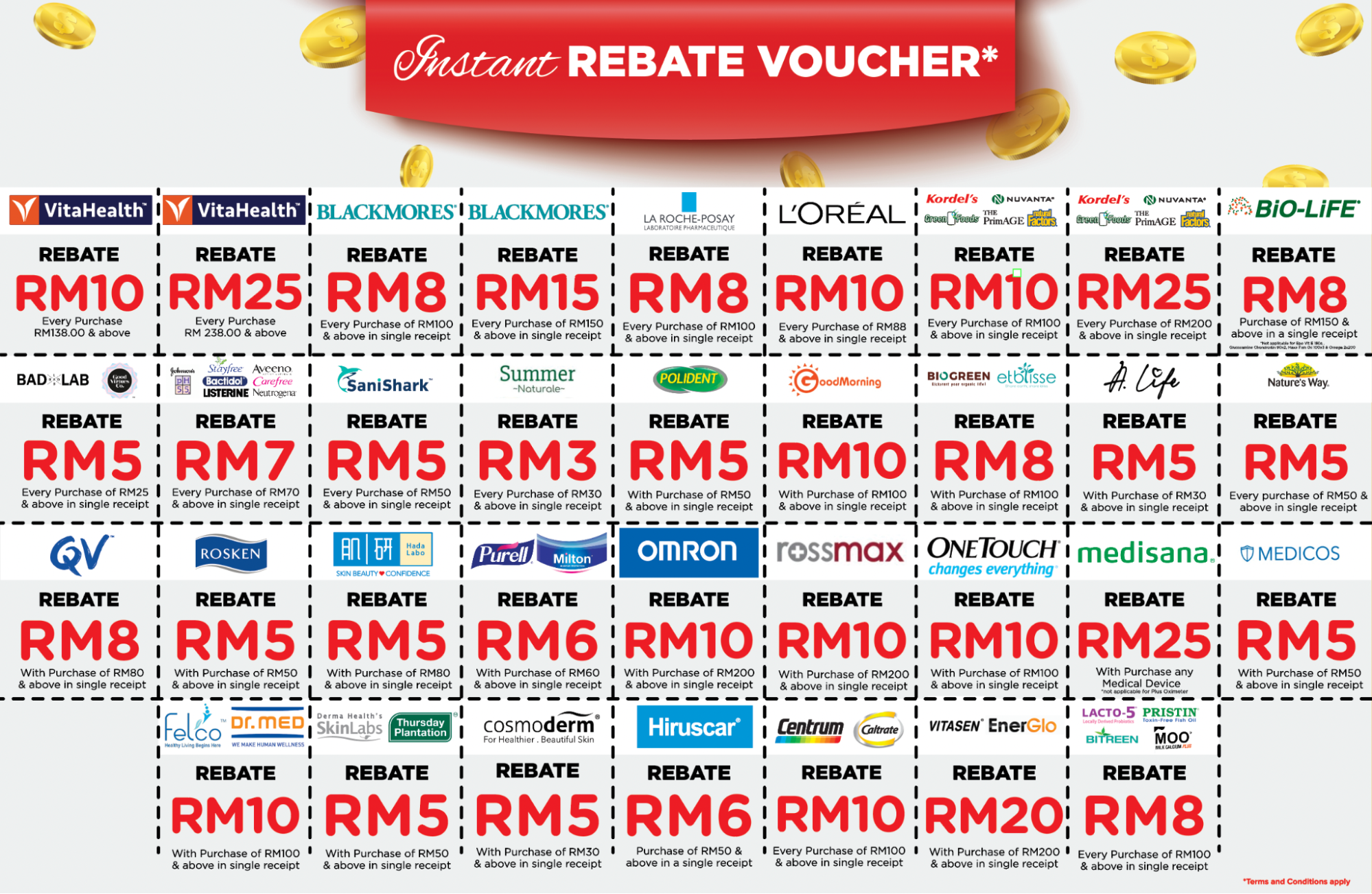 In addition to the great discounts you'll enjoy, you can also get instant cash back up to RM25 when you buy selected partner brands like Vitahealth, Kordel's and more! Here are some discounts you can expect:
● RM25 cashback on every purchase of Vitahealth products worth RM238 and above
● RM25 cashback on every purchase of Kordel products worth RM200 and above in one receipt
● RM25 discount on the purchase of any Medisana medical device
*Not applicable for Oximeter Plus
● RM20 discount on every purchase of VITASEN ENERGLO products worth RM200 and above in one receipt
BIG MAD SALES Photo Contest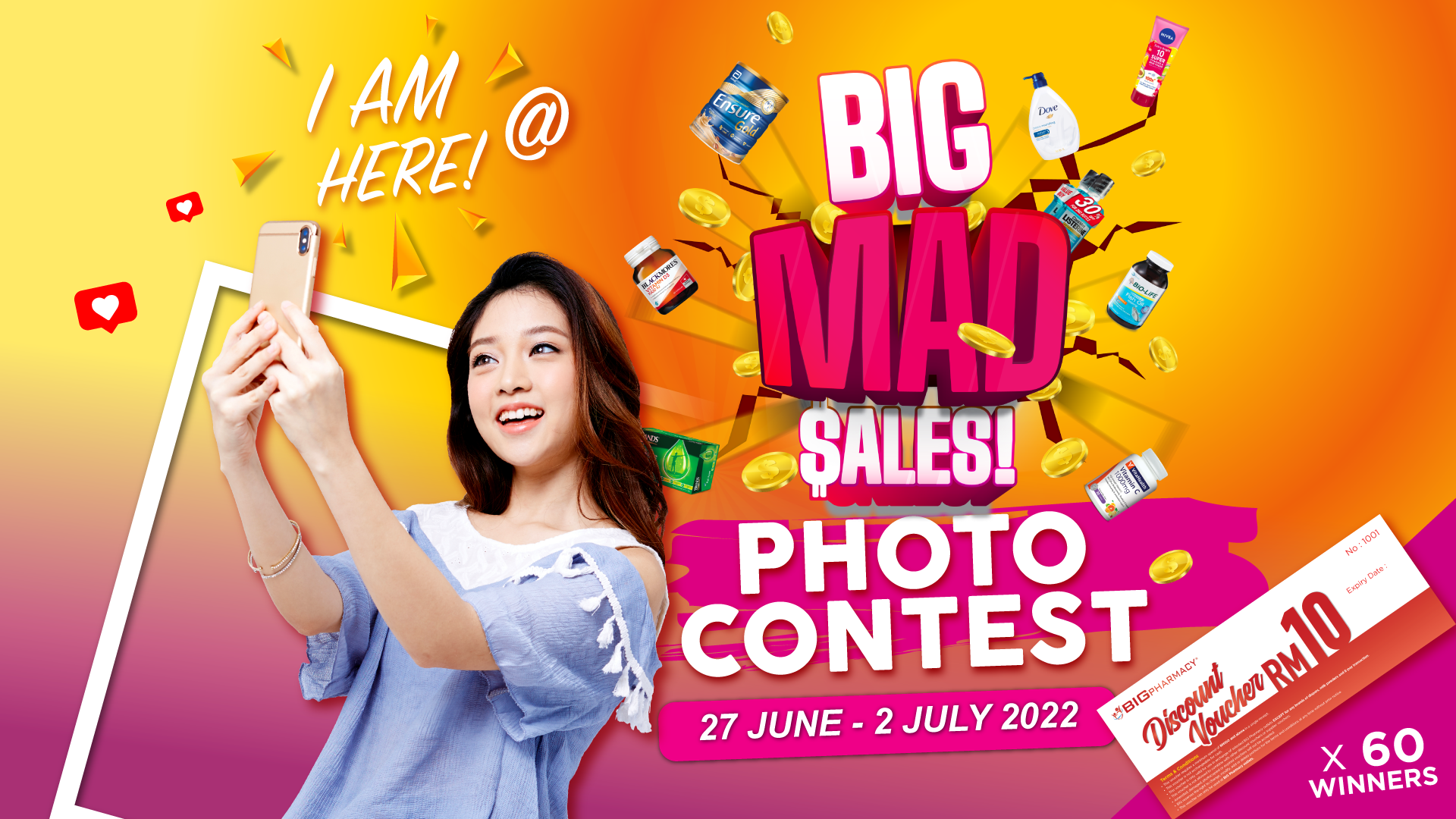 Looking to get even more BIG discounts? Of June 27 to July 2, 2022take a picture at one of the participating 𝐁𝐈𝐆 𝐌𝐀𝐃 𝐒𝐀𝐋𝐄𝐒 outlets and post it on your social media for a chance to win a RM10 voucher! With no minimum spend, 60 lucky winners will be chosen based on their creativity, so let your creativity run wild!
Here is a simple guide to enter the contest:
1. Visit any major pharmacy participating outlets
2. Take a creative photo OR a selfie
2. Check out the photo contest post on BIG Pharmacy Facebook page
3. Upload your photo in the comments section, follow, like and tag Big pharmacy Facebook page
Only 3 steps! Don't forget to follow, like and stay tuned BIG Pharmacy Facebook page for the exciting photo contest announcement!
FREE health screening and activities
Looking to stay healthy and educate yourself about your body? Look no further than BIG MAD SALES, where you can explore health screening and activities for FREE! While shopping for great deals, take the opportunity to get helpful health screenings and tests. There will be many tests and screening activities at selected dates and locations that you are sure to find something to help you on your journey to better health. Tests and screens include:
Blood pressure test

Eye screening

RedoxonTruck

Hair test

quantum test
Get ready for the crazy big pharmacy sales!
Looking for something fun to do with your family and friends? Don't forget to check out the BIG MAD SALES event running from June 28 to July 3, 2022! With great deals on must-haves and gifts, you won't want to miss this opportunity to save big!
CRAZY BIG SALES @ GRANDE Pharmacy
Date: JUNE 28 – JULY 3, 2022
Campaign website: https://www.bigmadsales.com.my/
Online shopping: www.bigpharmacy.com.my
Facebook: https://www.facebook.com/bigpharmacymy
Selected outlets: https://www.bigmadsales.com.my/store-locator/
Major Sponsors

---
This content is provided by BIG Pharmacy
Interested in having your ads on Malaysiakini? Contact the announcements team at [email protected] or whatsapp on +60 17-323 0707 for urgent matters.