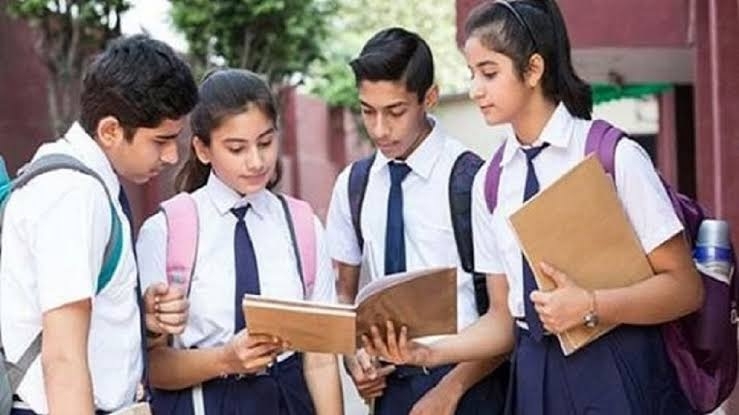 Journalist:
Raipur,
CGTBC will send the books by post or courier after receipt of the order on the website www.tbc.cg.nic.in.
To help upper secondary students with online study materials, Chhattisgarh Textbook Corporation (CGTBC) has decided to receive online orders for NCERT books from students and parents in grades XI and XII. The Society would ensure that books reach students by post or courier, said CGTBC president Shailesh Nitin Trivedi. The company's website is www.tbc.cg.nic.in. Postal charges will be borne by the Company. It should be mentioned that the program of NCERT (National Council for Training in Educational Research) is implemented by the Department of School Education of Chhattisgarh in class XI of the academic session 2017-2018 and in class XII of the 2018-2019 academic session. The Corporation, in coordination with the State Council for Training in Educational Research (SCERT), printed 24 subjects of class XI and 13 subjects of class XII.
These books are available for sale at six of the company's depots such as Raipur, Bilaspur, Ambikapur, Raigarh, Rajnandgaon and Jagdalpur. Apart from that, these books are also available from over one hundred of the Company's registered sellers located in different parts of the state. The content of these manuals published by Chhattisgarh Textbook Corporation is based entirely on the NCERT model. The quality of the content and articles is on par with any guides or books from private publishers available in the market.
These books are also used by students preparing for competitions. If these textbooks published by Chhattisgarh Textbook Corporation are received by the school, students, parents or any other person directly from the company repository, a fifteen percent discount is given on the price of each textbook. Trivedi said that eight lakh ninety-nine thousand nine hundred and eighty-eight books were sold by the Chhattisgarh Textbook Corporation during the 2019-2020 academic session, thanks to which the company got six crore fifteen lakh sixty-one thousand and thirteen rupees. Likewise, during the 2020-2021 academic session, one lakh twenty nine thousand seventy-four books were sold, thanks to which the company obtained ninety-nine lakh thirty-three thousand six hundred and eighty- nineteen. Seventy-seven thousand nine hundred and seventy-seven books were sold during the 2021-2022 academic session, through which the company received fifty-three lakh forty-one thousand four hundred and eighty rupees. Currently, 899122 books of 43 subjects are available for sale at Company bookstores with a face value of approximately 82469.099.