Long before Samantha Jones became a news anchor at KMOV (Channel 4), her co-workers knew she had what it takes to succeed in television.
Jones, who started weekend mornings in December 2018, was promoted a year later to evening anchor on weeknights. And last year she also became a single mother.
In a professional career that began less than a decade ago, Jones held several television news jobs before coming to KMOV from Abilene, Texas, and eventually replacing Courtney Bryant on the news program. of the evening.
"I really like St. Louis," Jones says. "I've worked at many stations, and my biggest thing has always been to love my colleagues and to love the place where I work. And once you find those two things, I feel like you can figure out everything else. Once you've found a place you love, it's really hard to want to leave.
Larry Foley, a journalism professor at the University of Arkansas in Fayetteville, recalls that as a student there, Jones' talent and potential were evident.
"She has a friendly way of communicating with the camera that makes you feel comfortable when you watch her," says Foley. "At the same time, you watch Samantha read the news, and you think: she knows what she's talking about. And it's a gift that not everyone has.
Tevin Wooten, a Weather Channel meteorologist who knew Jones as a student and later as a colleague at KNWA in Fayetteville (Fox 24), says Jones has it.
"She was always this shining star," Wooten says. "The student the teacher calls or looks up to as the example of how things should be. That was Samantha in a nutshell – always great and always professional.
Discover journalism
Life in the television news was not Jones' first career choice.
"I went to college (University of Arkansas) thinking I wanted to be a nurse, but I didn't pass chemistry," Jones says. "I took it twice and failed worse the second time than the first." Then inspiration struck.
"I always thought ESPN's Erin Andrews had a really fun job," Jones says. "And it seemed like she liked her job. So I thought, why not try journalism and see where it leads?"
So, in her freshman year, she changed her major to journalism.
"I remember going into that first 'journalism fundamentals' class," she says, "and having that epiphanic moment of 'what have I been doing for the last two or three years? It comes so naturally and makes so much sense.
"Loved it and never looked back."
Jones graduated in 2014 with a bachelor's degree in broadcast journalism. In March of the following year, she began working as a newscaster and reporter at KSWO in Lawton, Oklahoma. Her experience there, she says, provided "a really good foundation for all my skills in the business."
"I was a reporter and covered many city council meetings," she says. "I also got a good feel for editing stories, especially on a deadline. And that's where I learned how to produce (compile all the elements of a newscast into a cohesive show ).
In November 2015, Jones returned to Fayetteville to work as a multimedia reporter at KNWA (Fox 24). Her duties at the station also included filling in as presenter and producer.
"I originally applied to work at the station before I graduated," she says. "But they had just hired a bunch of people from my class." Being able to go back and work there, Jones says, was "a pretty lucky chance" that gave her the experience to succeed in her next job, as an evening anchor/producer at KRBC, an NBC affiliate in Abilene, Texas.
Jones was born in Tucson, Arizona in 1992, but did not grow up there. To paraphrase the old Beach Boys song, she did the trick.
"I was only in Tucson for six weeks," she says. "My dad was in the Air Force, so we moved to Japan. We were there for four years." But she didn't really learn the language while in Okinawa beyond "hello" and 'thank you' and that sort of thing."
The family returned to the United States in 1996 – to Amarillo, Texas – just in time for her to attend kindergarten. As a child, she also lived in Seattle and Medford, Oregon, before spending her high school years in San Antonio.
In addition to St. Louis, Jones says, "I claim San Antonio as my home because my mom and brother are still there."
Transformation of motherhood
With her baby daughter, Stella, Jones lives in an apartment in downtown St. Louis. Becoming a parent 6 months ago dramatically altered her work-life balance, she says.
"I feel transformative, in a way, in the last year since I had the baby," Jones said. "Because before I could just go to work, and that was it. It was my main objective.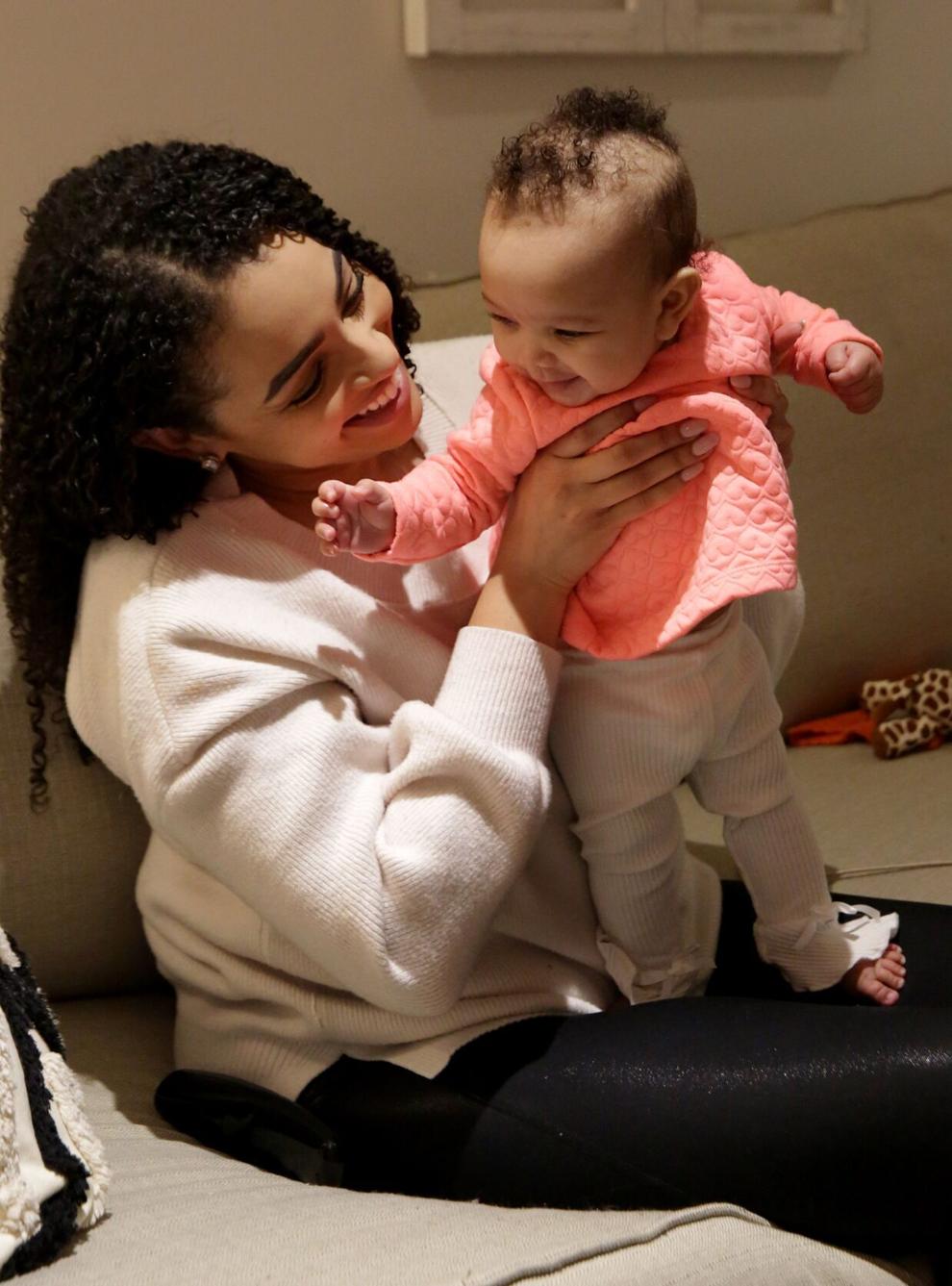 "I love my job and I'm super passionate about it," she says. "I think it's important that I continue to be myself at work. But at home, I'm a mom. Everything is still so fresh and so new. And it's a big responsibility to juggle.
It helps that his house isn't far from KMOV Studios at the Gateway Tower on Memorial Drive.
"I just liked being so close to work, even before the baby," she says. "It's easy to have a five-minute ride. Because when I started (at KMOV), I worked in the morning, and I absolutely didn't want a 20 or 25 minute commute to cut into my free time.
Jones, 29, describes her weekdays as "pretty busy".
"It obviously starts in the morning, being a mom," she says. "And then I go to work, around 2 o'clock." She hosts the 4 p.m. solo show and co-hosts the 5 p.m., 6 p.m., and 10 p.m. news programs with Cory Stark. His other duties include creating "teases" that promote upcoming news.
Jones says she has time between the 6 p.m. and 10 p.m. shows to "come home and take care of the baby a bit." To cover her working time, Stella has a nanny.
As a television presenter, Jones is a public figure and prone to recognition. But she takes it all in stride.
"I was going to brunch one morning – it was the height of the pandemic, I think," she says. "And I had my mask on, I had glasses on, I had my hair up and I was walking right past this woman in a doorway. And she and I made eye contact for two seconds.
"And she goes, 'Oh my God, you're Samantha Jones from the news.' I couldn't look like myself on TV anymore, and she still succeeded.
And does anyone mention that she shares a name with a character from "Sex and the City"?
"All the time," Jones laughs.
Photos: KMOV's Samantha Jones spends her days raising her new daughter, Stella
Samantha Jones of KMOV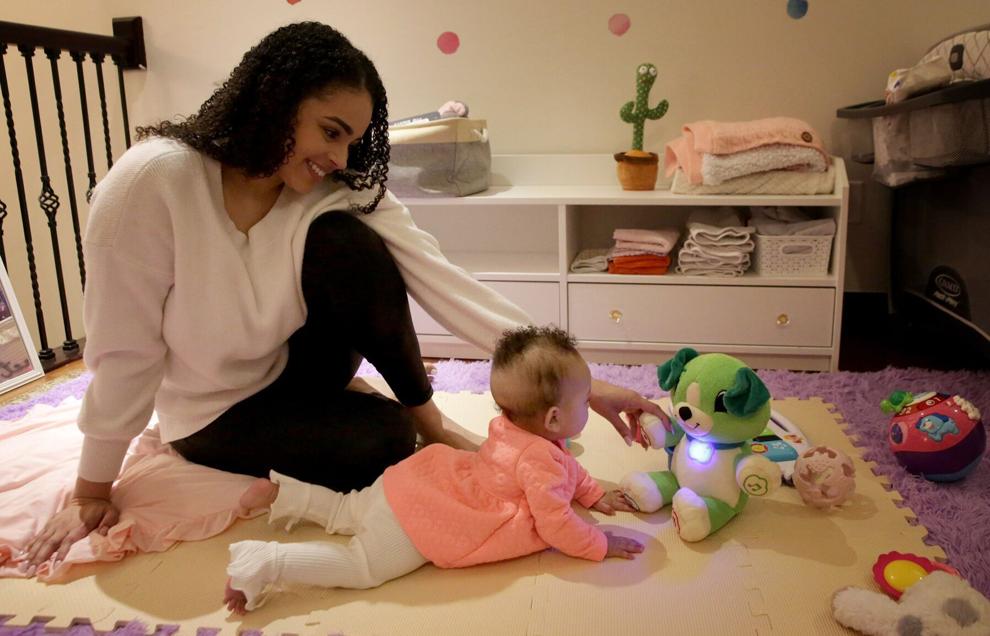 Samantha Jones of KMOV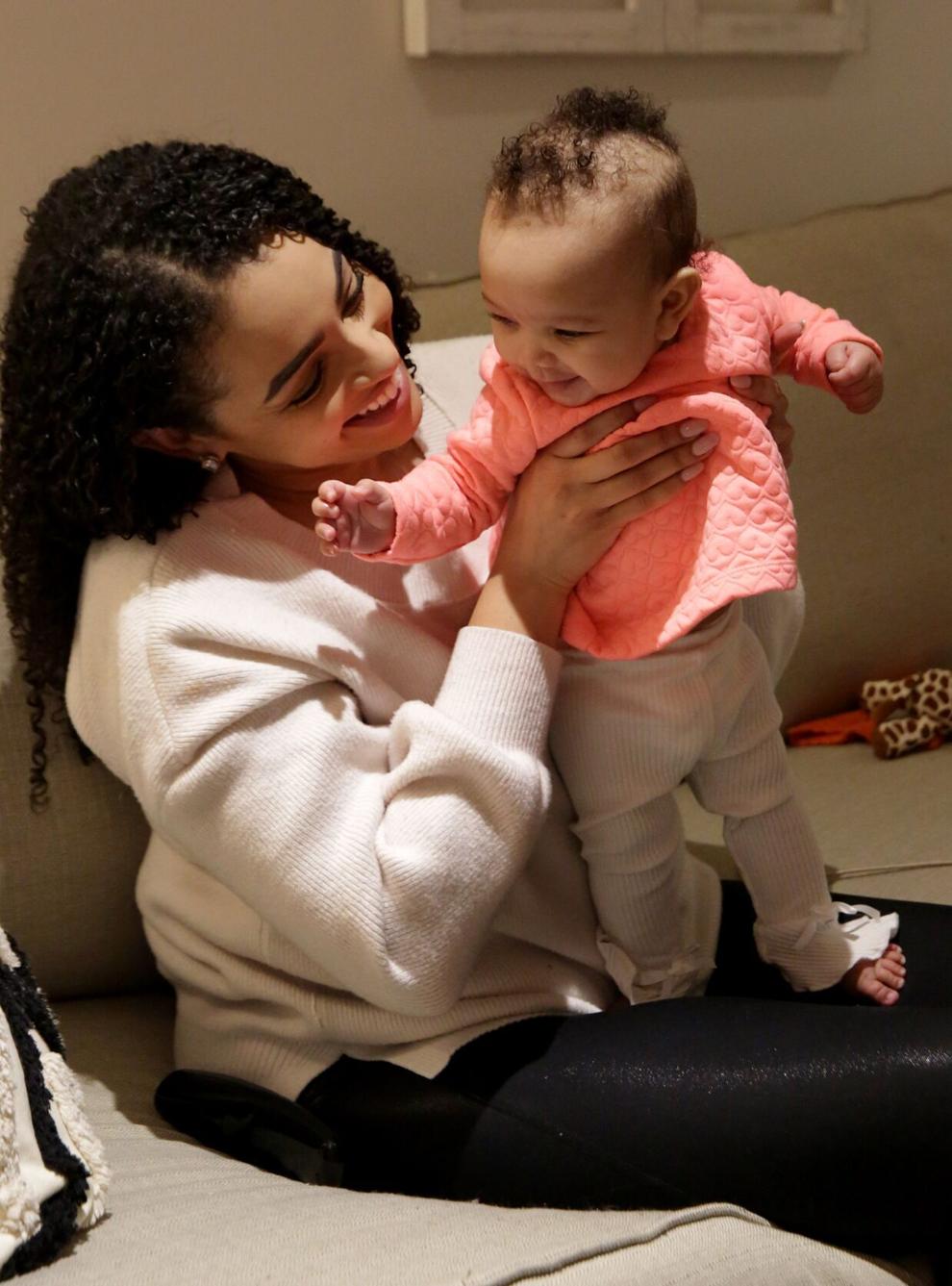 Samantha Jones of KMOV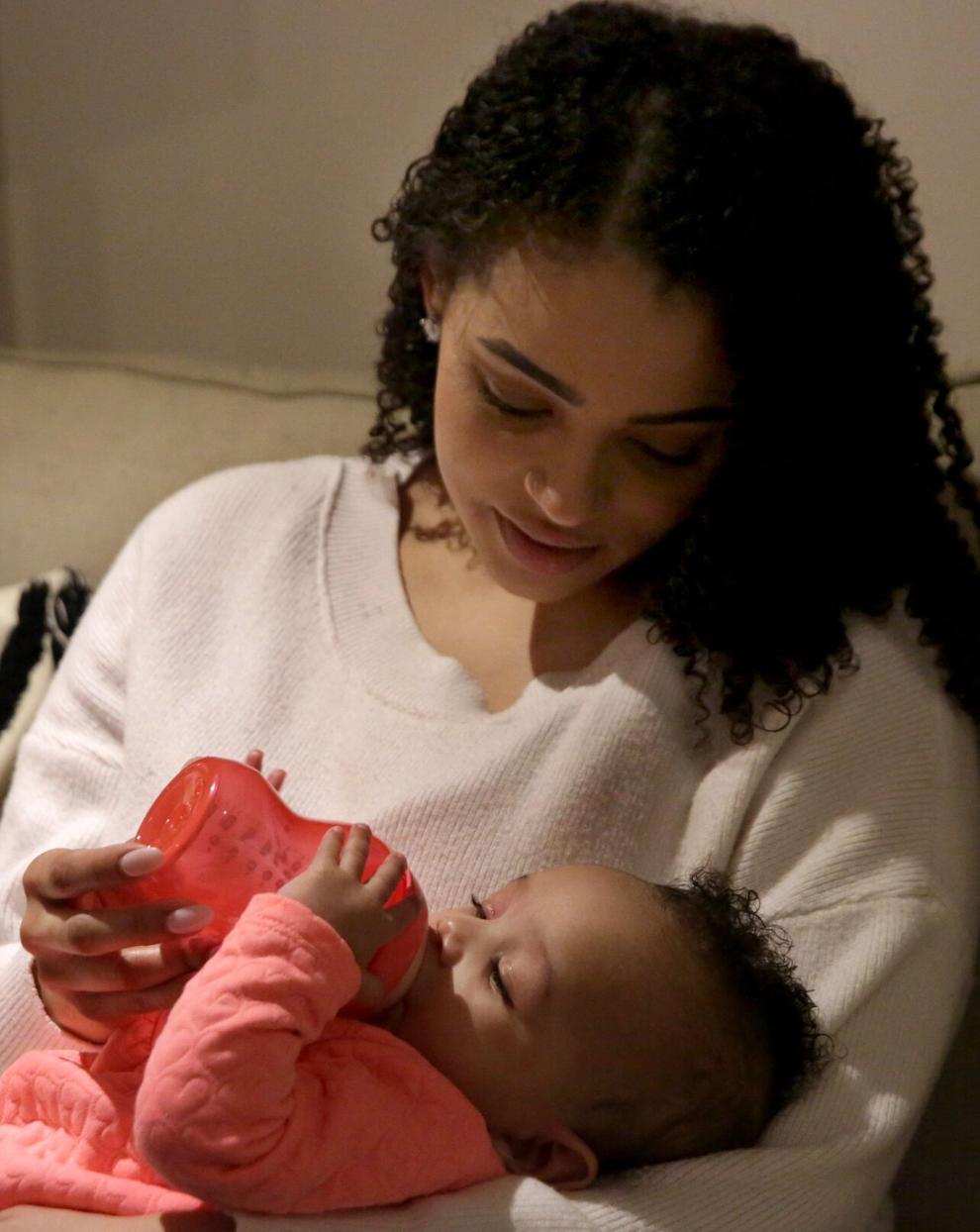 Samantha Jones of KMOV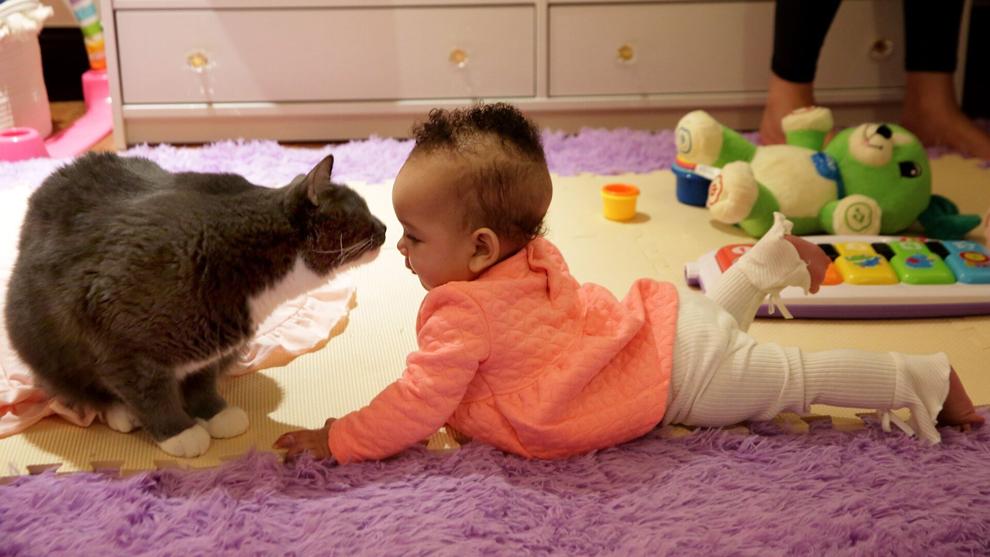 Samantha Jones of KMOV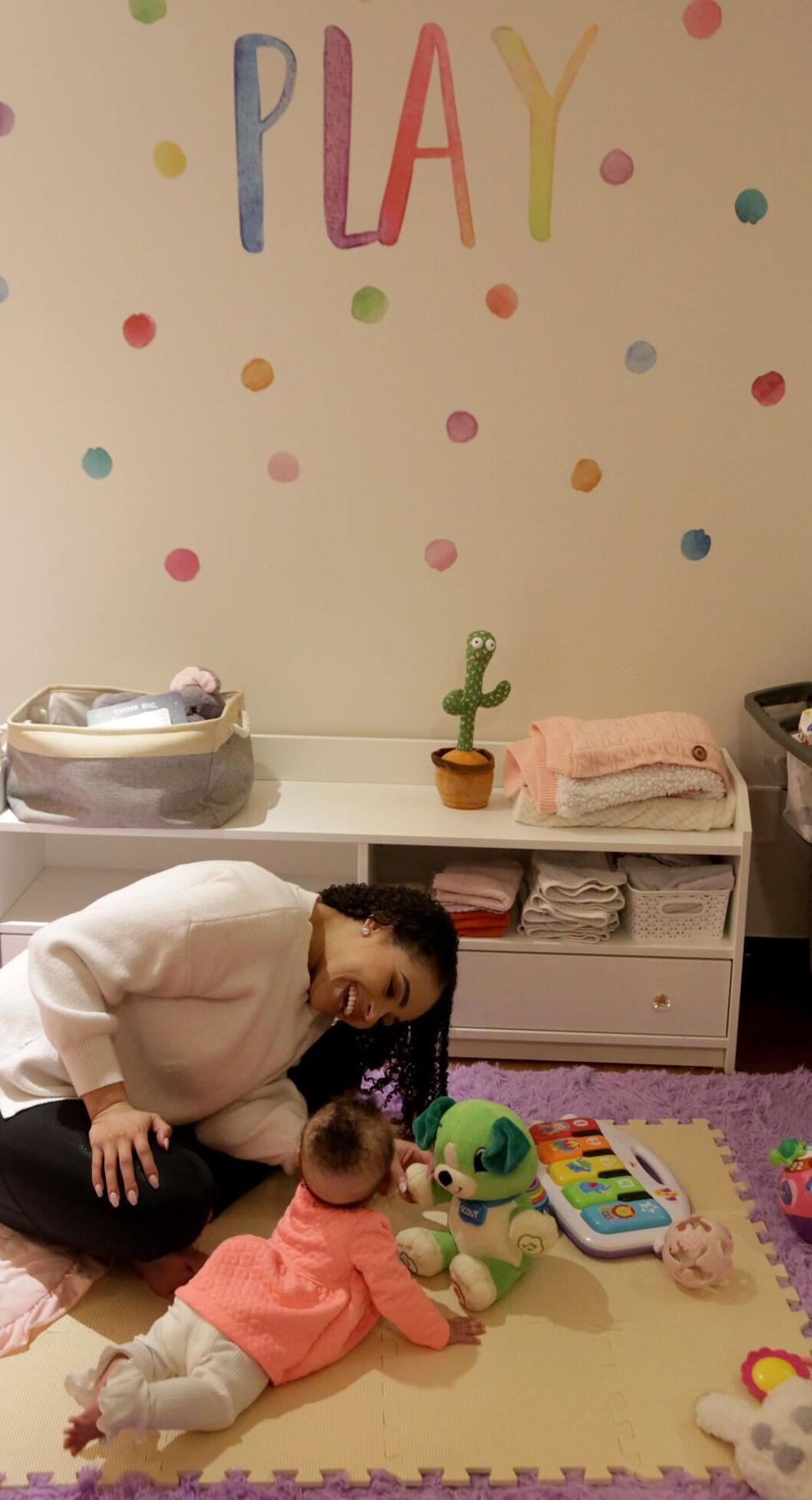 Samantha Jones of KMOV
"I love my job and I'm super passionate about it. I think it's important that I continue to be myself at work. But at home, I'm a mom."

Samantha Jones