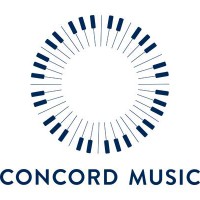 Independent music and stage production licensing company Concord has launched a new creative division to develop and produce unscripted and scripted films, TV shows and podcasts.
Concord Originals will create content focused on the artists and intellectual property that the company owns or represents. Concord Recorded Music, Concord Music Publishing and their partners are home to artists and labels like Stax Records, St. Vincent, Common, Creedence Clearwater Revival and Phil Collins, as well as a catalog of over 12,000 plays and musicals from artists like August Wilson, Rodgers & Hammerstein and Tennessee Williams.
The division will be led by Senior Vice President Sophia Dilley, who has been promoted from her previous role as Vice President of Concord. Dilley will oversee Wesley Adams and Charles Hopkins, both recently appointed directors of development and production, as well as development coordinator Quile Gomez.
"Our expanded mandate underscores the collaborative nature of our development process with other divisions of Concord," Dilley said in a press release.
"This speaks to one of the core tenets of the company as a whole: realizing the potential of intellectual property across multiple industries and formats. A good idea can come from the theater but have a life in music, television, print media and beyond. "
The new division will oversee a pair of screen projects previously announced to Concord in a reimagined TV adaptation of the Rodgers and Hammerstein musical. Oklahoma!, and a remake of The king and me. Concord is also partnering with Skydance and Jennifer Lopez's Nuyorican Productions to develop a roster of original projects based on Concord's music catalog.
The recently announced Concord projects include another musical adaptation by Rodgers and Hammerstein in Flower Drum Song, the genre film The bluesman inspired by legendary blues artist Robert Johnson, and a premium scripted podcast titled Peregrina.