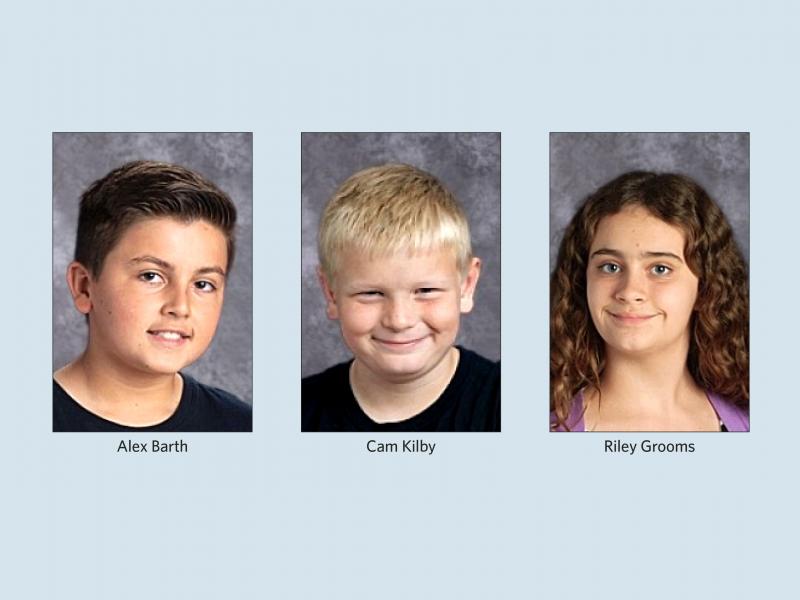 Students from Mariner Middle and HO Brittingham Elementary were recognized in May for their award-winning work in a competition focused on human and civil rights.
Sponsored by the Delaware State Education Association, the 2021 annual competition was open to elementary through high school students in the writing, art and digital media categories under the theme "The future depends on what we do in the present."
The DSEA Human and Civil Rights Working Group honored student submissions focused on the importance of diversity and its impact on society.
In the art category for grades five to eight, Mariner Middle students Riley Grooms took first place and Alex Barth took second.
Riley's colorful poster shows a youth holding a sign supporting gay rights, with other aspects of the poster advocating for Black Lives Matter and speaking out against racism. Riley said she came up with the design because LGBTQ + people like her want equal rights like everyone else.
Alex created a wooden Earth disc to make a pollution statement. He said he made several drafts on his iPad before carving a 2 by 4 piece of wood onto a disc. He said he primed it and then dipped it in water before making continents out of cardboard.
"The lower side (red, black and gray) represents the future polluted Earth and the upper half (green, blue and brown) represents the good future and a clean Earth," said Alex.
Amanda Kilby, a seventh grade English teacher, said her students participate in the DSEA's human and civil rights competition every year.
"This is a great opportunity to shine a light on the brilliant leaders of civil and human rights past and present," said Amanda. "My students love the choice of projects, whether it's writing, art or digital media. This contest helps encourage every child, no matter their unique situation, to become what they dream of. I was incredibly moved by all of the submissions. My students have ranked in all categories over the years.
Amanda's son, Cam Kilby, a HOB student, took first place in the Digital Media category for K-4 students. Cam created a presentation encouraging people of all races to spend time with each other and work together to end hate.
"I want to help the community and make it better so that everyone is treated equally," Cam said.