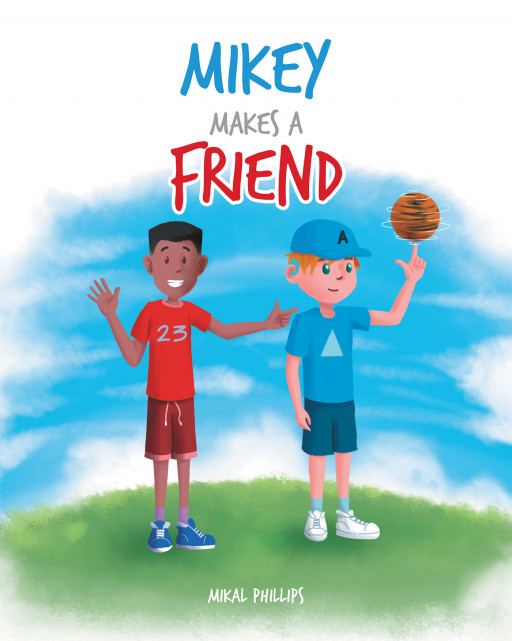 The recent publication "Mikey Makes a Friend" by Covenant Books author Mikal Phillips is an insightful read illustrating the importance of empathy, compassion, and acceptance of one's uniqueness.
VIRGINIA BEACH, Virginia – August 23, 2021 – (Newswire.com)
Mikal Phillips, a native of Beaufort, SC, and an incredible man who loves to bring people together, has completed his new book, "Mikey Makes a Friend": A Heartwarming Piece Introducing Neighborhood Kid, Mikey, and the Story of his friendship with his best friend, Albert. The latter, like all other children their age, looked like a normal child. However, he's a bit special, and this special side of him has taught Mikey that the world is filled with amazing people who live life differently.
Phillips writes, "Mikey could be a kid anywhere. He understands that children can be different, but he chooses to make friends based on his experiences, not his perception. Join Mikey as he learns how fun and rewarding it can be to make friends through sign language.
Published by Covenant Books of Murrells Inlet, SC, Mikal Phillips' new book is a beautiful story that fosters a growing mindset and social awareness. A highly recommended story that explores precious elements such as friendship, belonging and differences.
Readers can purchase "Mikey Makes a Friend" in bookstores around the world, or online at Apple's iTunes Store, Amazon, or Barnes & Noble.
Covenant Books is a Christian-owned and operated international publishing house based in Murrells Inlet, South Carolina. Covenant Books specializes in all genres of works that cater to the Christian market. For more information or for media inquiries, contact Covenant Books at 843-507-8373.
Press Releases Department
through
Newswire.com
Primary source:
Mikal Phillips' new book "Mikey Makes a Friend" is an engaging picture book that aims to foster an environment of acceptance and respect for diversity