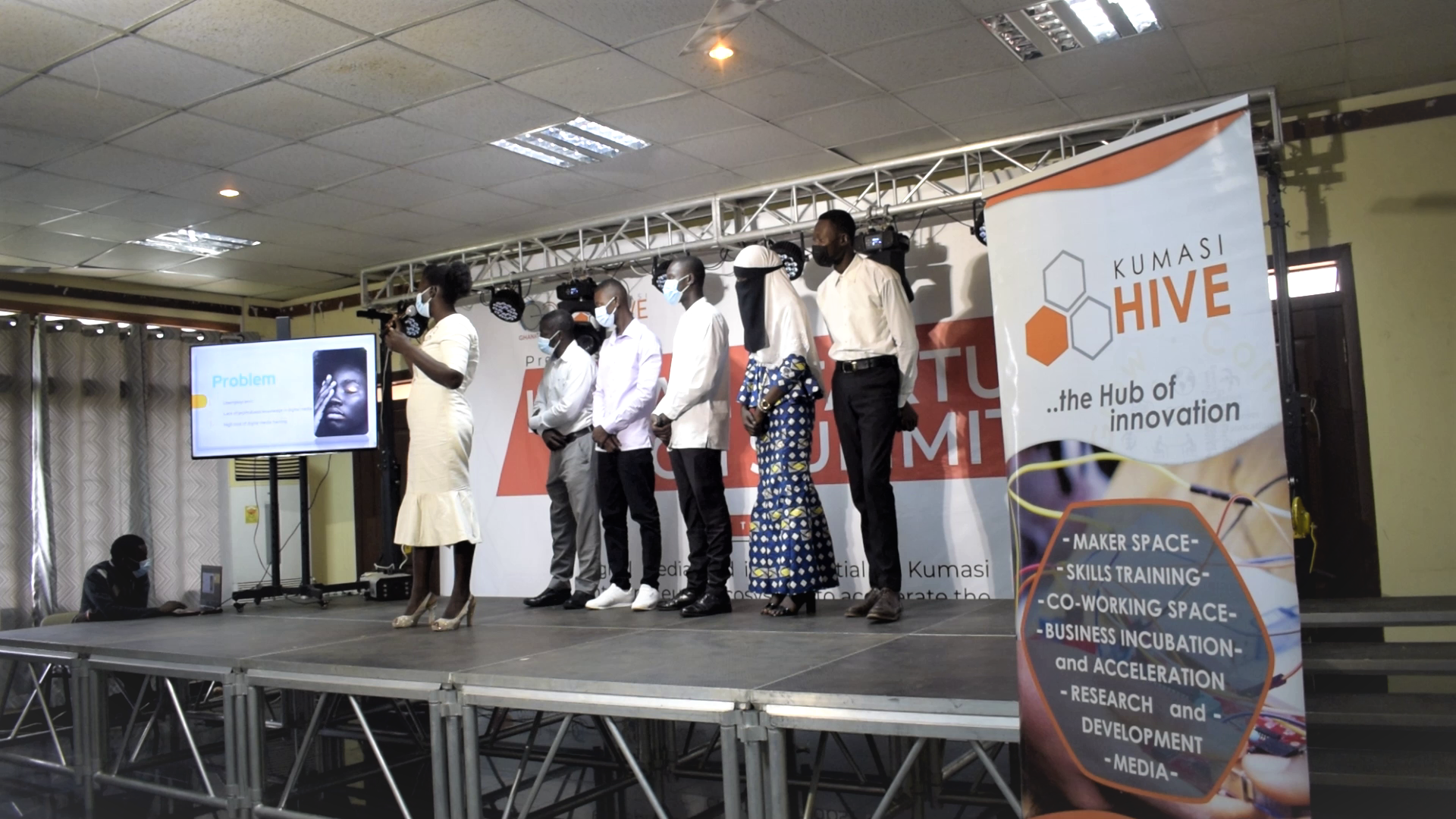 Twenty-four graduates received training on how to take advantage of the digital media space to effectively start or grow their business.
Ghana Tech Lab, through the local incubation center – Kumasi Hive – has trained graduates who are supposed to develop innovative ideas to tackle unemployment.
Kumasi Hive Business Development Associate Emmanuella Appiah spoke to LUV BIZ during a pitch competition for attendees.
The participants in the pitching competition were divided into four teams. The six-week training will equip them with the skills to effectively inject technology into their start-ups.
Business Development Associate for Kumasi Hive, Emmanuella Appiah, explains that the training aims to help participants develop their skills in digital media.
"After the pitch, the winners will be selected to enter into incubation for two months. Kumasi Hive is committed to helping startups and through that we are reducing the unemployment rate in Ghana ".
The beneficiaries were invited to use the resources available in marketing through the digital space.
"In this modern world, we have to move away from traditional marketing. Digital marketing is sometimes more profitable than traditional, but it's also a more direct way to connect with target audiences globally, "said Nathaniel Kwakye, CEO of Kwanat Consult.
Competition winners will be trained to build a sustainable business through mentorship and technical support.