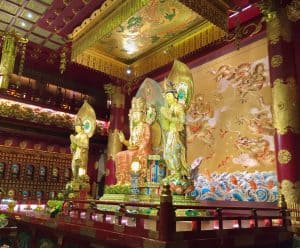 eRemit Singapore, a digital remittance service platform that's supported by Merchantrade Asia and QALA Tech, has teamed up with Hong Leong Assurance Singapore (HLAS) in order to provide a new insurance scheme for migrant workers based in Singapore.
The eRemit Singapore's Salary Protector Scheme has been underwritten by HLAS. The scheme is specifically developed to address the unique coverage requirements of migrant workers residing in Singapore.
This new scheme reportedly covers up to 12x their monthly salary with a maximum cap of SGD 12,000 (appr. $8,930).
The scheme covers on- and off-working hours for most of the occupations and offers critical financial assistance if there's accidental death or in the case of a permanent disability.
The scheme is being offered free-of-cost to all eRemit Singapore clients who have been able to carry out successful remittance transactions via the firm's online platform.
eRemit Singapore's management also noted that they're further expanding their remittance services to a business-focused audience, especially suited for local SMEs.
Its new global remittance platform will be supporting quicker and more seamless cross-border transactions to six different countries within the APAC region, facilitating fast, safe and secure cross-border payments.
Srihari Sikhakollu, CEO at eRemit Singapore, stated:
"We are proud to work with HLAS to bring this Salary Protector Scheme to life, and we hope this will give migrant workers some peace of mind in ensuring that they and their families are provided for. In May this year, we waived our service fee to all 13 countries so that workers who use our service can send more money to their families, and we hope to continue supporting them with our debut entry in the Insurtech space."
Kelvin Lim, CEO at HLAS, remarked:
"Everyone deserves to be covered regardless of where they come from or what they do, especially in these challenging times. It is innovative to add this service to our extensive portfolio of insurance packages. eRemit Singapore's extensive fintech experience and wide adoption among the migrant worker community makes them an excellent partner to ensure that our insurance is accessible to them and addresses their needs."