In the year to June 30, 2022, Barhale Group recorded a pre-tax profit of £3.2m, compared to £1.3m last time, as revenue remained stable at £109m.
Managing Director Martin Brown now expects an increase in work over the last few years of the current AMP7 water deals, while Barhale is also looking to increase its revenue in the rail market.
He said: "Over the past twelve months and as part of our five-year business plan and strategy, we have worked extremely hard to improve project governance, reduce costs and adapt our organization to our secure and projected workload.
"As the business plan unfolds, we will continue to focus on investing in our people, cost management, technical assurance and program management.
"This, in turn, will continue to make our business more resilient to current economic conditions and provide a broader offering to our existing and new customer base. These results create the ideal platform from which to build this growth in line with our business strategy.
"Going forward, our main focus will be on maintaining and growing our long-term customer relationships, which has resulted, to date, in a very strong current order book of £775 million.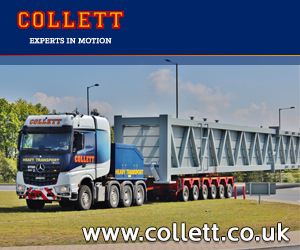 "In line with our five-year business plan, our decision to deepen our rail resources and capabilities has resulted in significant growth in our civil works and we continue to actively pursue contracts in the sector.
"Expanding our rail order book will further support sustainable growth and build on the successful experience gained and relationships nurtured on the Network Rail AFA program Finsbury Park, Euston Station, Barking Riverside, Enabling Works HS2 and The Greenway."